Heating cost savings with a window renovation - Calculate Now
New windows in the old and window renovation cost calculator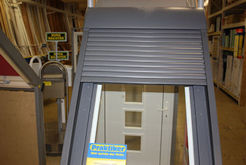 When the old windows have had their day after many years, new ones are needed. Especially if they no longer meet the quality standards of the current energy saving regulations. In the case of old windows, there is sometimes a risk that components have warped or other signs of wear are visible.
It is equally fatal if the seals have become brittle and cracked over the years. Because this leads among other things to the fact that cold and dampness can penetrate and promote so if necessary a mold formation! But not only the health damages are massive in this regard, but also the continuously increasing energy expenses!
Window renovation in old buildings or installation of new windows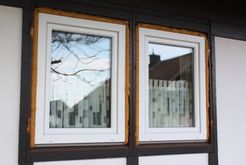 Instead of installing new windows, however, there is the alternative of upgrading or professionally refurbishing the existing windows. No matter how first-class the thermal insulation of the masonry (still) is: If the insulation at the windows shows deficits, it can become really expensive. This is because a great deal of valuable energy can leak out through the windows.
It makes sense, by the way, to always take a look at the thermal insulation as part of a window renovation. According to experts, this is because the previous constant flow of air within the premises is interrupted, but the moist air now no longer has the opportunity to escape. As a result, this can now settle as condensation on the facade and, in the worst case, even an inadequate room ventilation presupposed lead to the formation of mold.
Energy-saving window glazing
In order to save heating costs, it can be helpful under certain circumstances to switch from classic glazing to double-pane insulating glazing. This alone can reduce heat loss by more than half. If, on the other hand, you opt for triple-pane insulating glazing, as in passive houses, around 80 to 85 percent less heat loss is possible. To save further costs, we recommend replacing an old heating pump after preparing a heat demand calculation.
State subsidies for window renovation and alternative window insulation film
By the way, homeowners who do not want to renew their windows but prefer to renovate them can benefit from attractive state subsidies for building renovation. Promising prospects, because depending on the scope, the cost of new windows is about 150 to 450 euros per square meter.

A frequently used compromise solution are special window insulation films, which are glued directly to the window frames on the inside. Such a film provides improved insulation and is therefore particularly suitable for windows with single glazing.

A window renovation with a special pane is of higher quality. This can usually be applied to the frame without further ado. So why install new windows when modern renovation options can be just as efficient?
Similar Calculator Topics: Windows, Building, Living, Renovation, Crafting, Heating, Repairing, Refurbishment, Insulation